The 2016/17 Mammoth Mountain Winter Season Is Here!
The 2016/17 Mammoth Mountain Winter Season Is Here!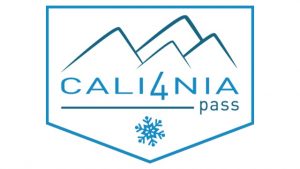 Winter is coming in strong this year and I'm really looking forward to going snowboarding in mammoth. If you're looking to buy a season pass, Now is a great time to do so and can be done at by clicking the yellow "Buy My Pass" button on the mammoth website here: Mammoth Season Passes.
Mammoth just launch a referral program today where both you and I get $100 if you buy a pass through the following URL: http://mbsy.co/f8m9r. Once you get your season pass then you get another $100 for each of your friends that get a pass. Sounds pretty awesome right? This program is only going to be running for about the next 8 weeks. This is a good amount of time to get your pass, but the longer you take, the less time your'e giving your friends to get in on this deal with us. Also, don't forget, the Mammoth pass also gets you access to June Mountain, Bear Mountain and Snow Summit! Having access to these other mountains is awesome being that 2 of them are right here is our southern California backyard.
Get your mammoth Pass ->> Mammoth Season Passes
One more thing… If you plan a trip to Mammoth.. let me know!